The THB Company has been a TABB certified, air testing and balancing industry leader since 1999.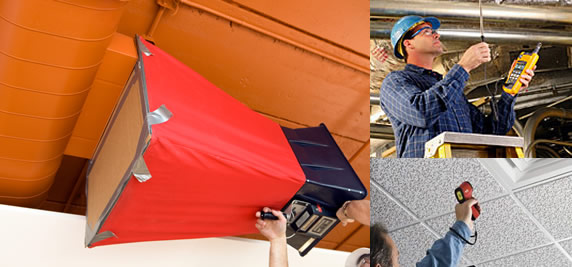 Air balancing is the process of testing, balancing and adjusting commercial HVAC systems. As heating and air conditioning systems have become more complex over the last few decades, it has become increasingly important to measure and adjust air flow and air quality in HVAC systems. This is particularly true in laboratories, industrial environments and in medical facilities.
Any given job will be unique. However, most air balancing jobs will include: measuring the total air flow through a HVAC system, balancing the airflow on each supply and exhaust grill, measuring the amps, volts, temperature, and setting minimum outside air requirements on all A/C units, as well as balancing water flow on all pumps, cooling towers, chillers, boilers, and air handling unit coils and measuring air quality.
The THB Company has over ten years of certified TAB experience. Our clients include laboratories, industry, and medical facilities all over New England.